Recently, our beloved artist and Kurk Kurk contributor Gabriele Zubauskaite (Abriele Skaite) released an exciting announcement. She and her friend Thanos Kyratzis had made a book with the title "Borders".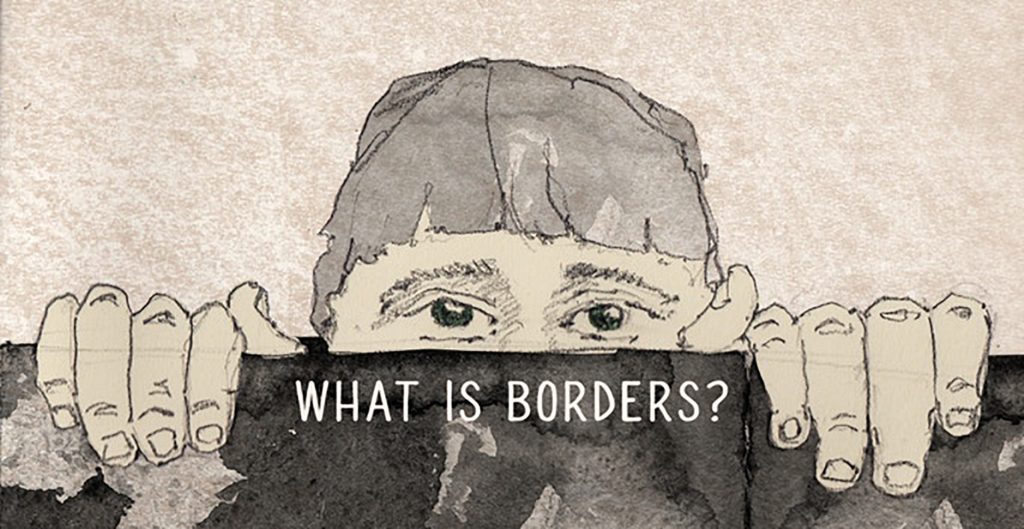 The "Borders" is an non-fiction illustrated book created by two migrants and based on the words of different people from all over the world. Each page contains hand-drawn original illustrations made by Abriele Skaite and 15 interviews that were collected by Thanos.
The issue of borders is a nuanced one, with impacts on personal and social level that have become particularly important in recent years.
The issue of borders is a nuanced one, with impacts on personal and social level that have become particularly important in recent years. "Borders" started as a discussion of things we have in common but each understands differently. Everyone had an opinion on the issue, whether that stemmed from their own lives or from the experiences of people they know.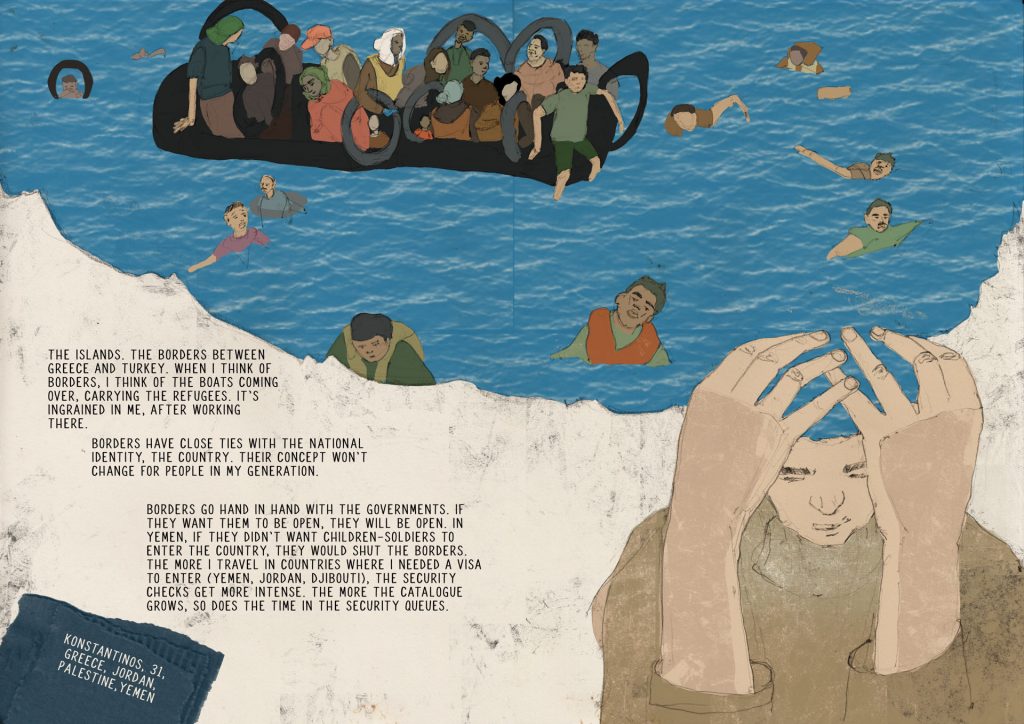 In this book, you can truly grasp how borders between countries affect the people who are trying to cross them, or live and settle down abroad. By reading the interviews, you can start to imagine what is it like to leave everything what is familiar (your homeland, friends, family) and put yourself into the adventure, where nothing is certain.
How does it feel to be a child of a migrant, to be raised in a different culture, than the one you were born in? What is like to live somewhere you call your home and yet not feel like you're in one? These are just few of the challenges interviewees of the "Borders" have to face everyday.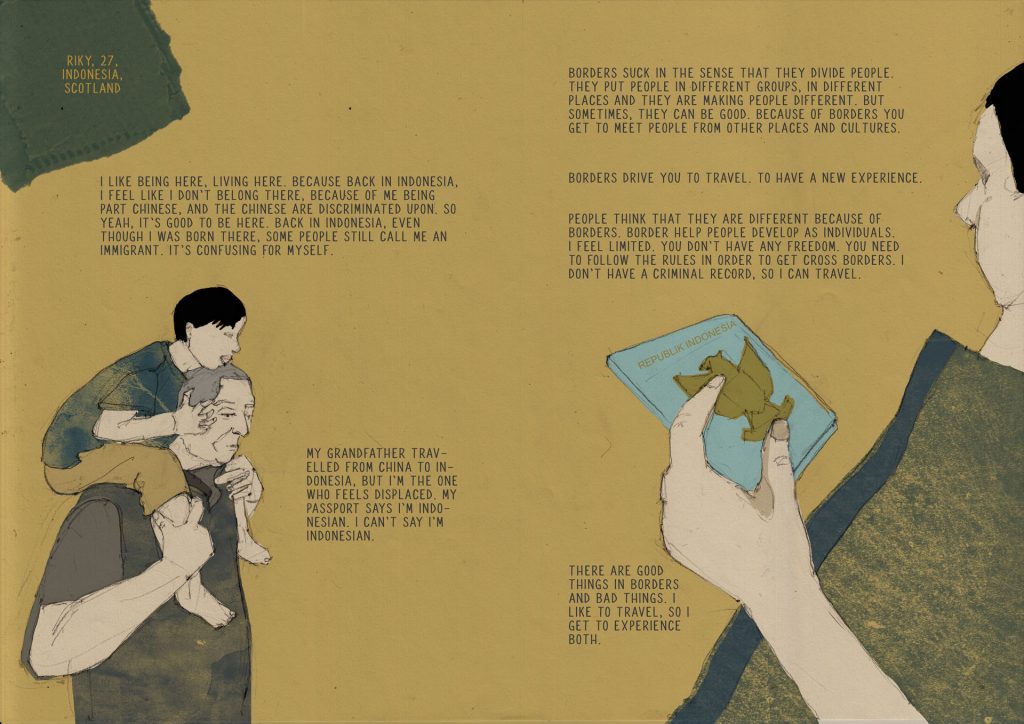 "Borders" is a project that surprised its creators many times as they were making it, and will hopefully surprise its readers just as much. Henceforth, Kurk Kurk team welcomes you to support this project on the Kickstarter platform. Every donation counts, no matter how small. Creators biggest goal is to see this book spread all over the world, and to see different people connecting because of "Borders".
From all of us from Kurk Kurk, please consider helping Abriele and Thanos to come one more step closer to their goal of publishing this project!
"We would like to think that a platfrom like Kickstarter is ideal for "Borders". From the beginning this relied on others. The concept, the content, the editing, all the steps that brought us so far were made by different feet, heading to the same destination. That's why the next stop of "Borders" is up to you. With your help, Borders can continue its journey and reach out to people. Every contribution you make to this project, no matter how small or big is another step "Borders" takes" – Thanos Kyratzis and Abriele Skaite.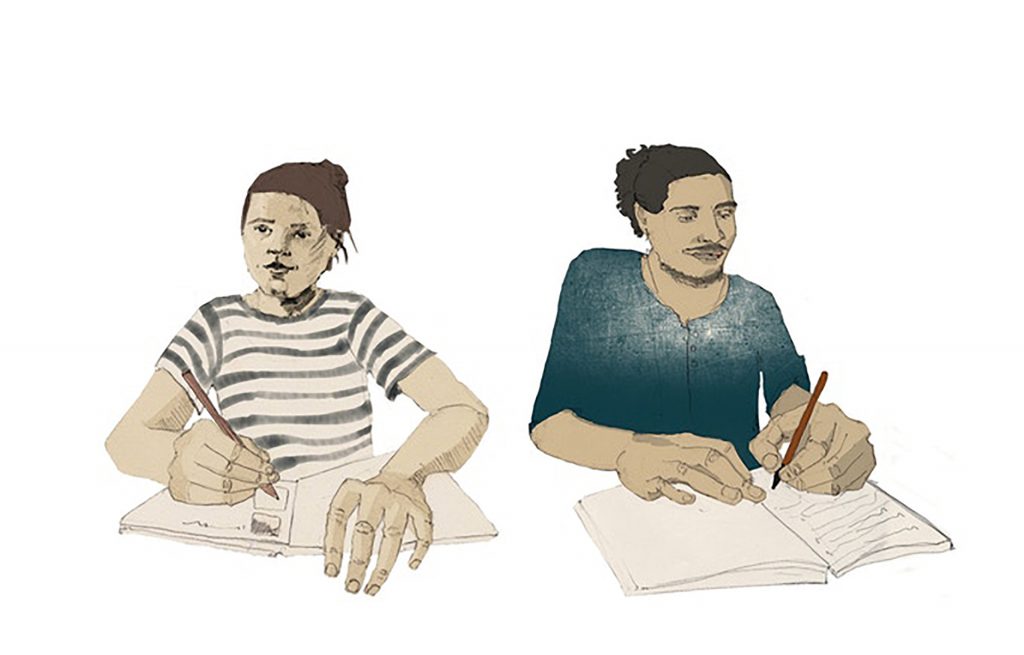 Drimmolo (Emma), one of the book's participants managed to capture the book perfectly in the following video:
For more information about the project, check out the official Kickstarter page. Thank you for your support!
You can follow Abriele's work on her Instagram and YouTube.
You can find out more about Kurk Kurk activity by reading our blog articles. Please visit our page and like us on Facebook or Instagram for updates. Until next time!